At Wabi Sabi we pride ourselves in creating high quality garment with a special attention to excellent fit. We pay special attention to pattern making and we use only the finest 100% certified organic fabrics. This allows our customers to look amazing in our dresses, whatever their size and body shape may be, and also to feel comfortable in the garments as well as enjoy the soft,luxurious feel of our fabrics on their skin. 
We use mostly fabrics that contain Organic Cotton and Tencel as well as a little bit of Elastane. Why elastane? That little bit of elastane is essential for confort in movement and for the adaptablility of the fabric. When you bend you arms the fabric must bend along with you. When you sit down, the fabric must adapt to the sitting position and not stretch out so that it bulges when you stand back up. These are important details that are essential to creating a quality product, but how eco friendly is elastane really?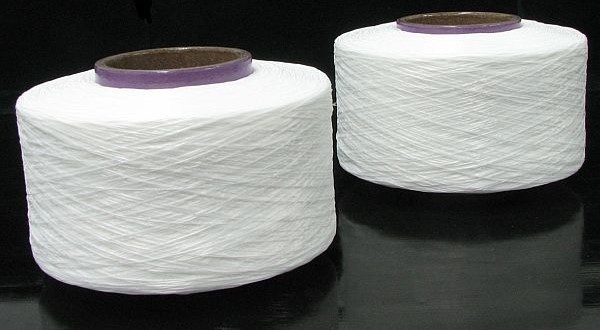 Hyosung is a South Korea based company renowned as the largest spandex producer in the world. The company produces Creora, an eco-friendly elastane especially designed to reduce water usage.
Recognizing that more and more consumers look for products that do not have a negative impact on the environment, they are dedicated to finding new ways to meet the needs of their customers. We are so happy to see the textile industry pick up on this and create more and more options for eco fashion brands to offer high quality, functional and sustainable products to our customers. Yeah!